Jerry – Automotive Service Advisor – Auto Repair – Victoria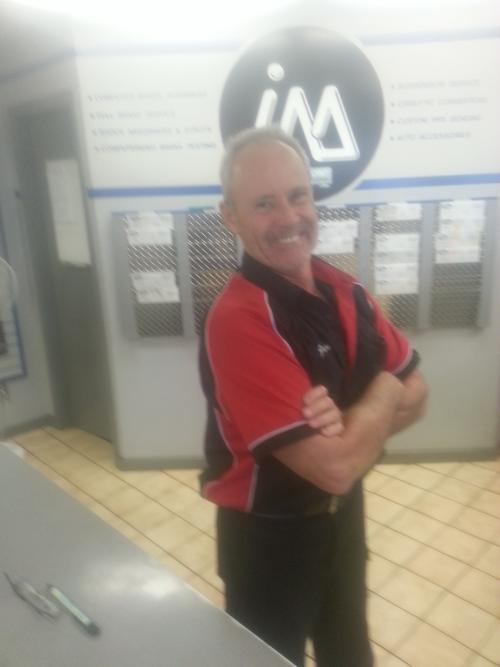 Overview
Jerry is a long term automotive advisor with 41 years of experience. He is one of the longest employees and has been with Island Muffler and car repair in Victoria for 40 years. Jerry was born and raised in Victoria.
Family
Currently single and loves his daughter!
What's the Best advice you could offer for longevity of owning a car or truck?
Regular Car Maintenance, as always, running vehicles with dirty oil, air filters and radiators that have never been flushed all contribute to more costs in car repairs, prevention is always the key.
Past
As a child Jerry loved building model cars and when he was a teen at only 15 bought a 55 Chevy. From there a 67 Camaro and a 64 Chevy II.
Fun
4X4's, motocross, street bikes (73 Triumph Bonneville) and anything that runs on fuel. He also has his scuba diving ticket and has dove the Great Barrier Reef, loves snorkeling and dogs.